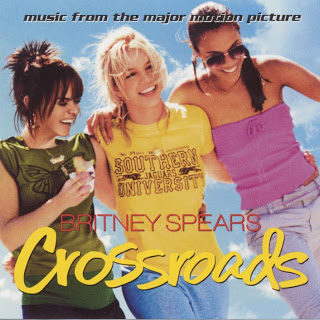 ---
Crossroads (Music from the Major Motion Picture)
Spears had initially recorded "Overprotected" and "I'm Not a Girl, Not Yet a Woman" for Crossroads; the songs were later included on the singer's third studio album, Britney (2001). The soundtrack album features tracks by Spears, Mystikal, Matthew Sweet, Jars of Clay and Bowling for Soup. Crossroads (Music from the Major Motion Picture) was released by Zomba Records on February 2, 2002, and was produced by Rodney Jerkins, The Neptunes, Fred Maher, Matthew Sweet, Dennis Herring, Jaret Reddick, Max Martin, and Rami Yacoub. "Overprotected" was remixed by JS16 for the soundtrack album.
Released: February 15, 2002
Label: Zomba
01. Bye Bye Bye
02. Crossroad
03. Overprotected
04. So Have I For You
05. Girlfriend
06. Lipstick And Bruises
07. I Love Rock 'n' Roll
08. Unforgetful You
09. Feelin' Bad Blues
10. Walkin' Away Blues
11. Greatest Day
12. I'm Not A Girl, Not Yet A Woman
13. Shake it Fast
14. Shake Ya Ass
15. If It Makes You Happy
16. Man! I Feel Like A Woman!
---
2002 – Crossroads (Soundtrack)
DOWNLOAD
MP3 / 192 kbps /91 mb / FOLDER
---